How it works
You can make physical activity fun by including the whole family. Our Get in Shape Challenge helps your family perform physical activity during family time. In a fun and manageable way. This quick workout does not interfere with your regular activities and can be quite fun. Try it at home for a month. You are guaranteed to see major physical changes in everyone.  Make Physical Activity a habit. What are you waiting for, start right now!
 Perform 10 Squats, 10 jumping jacks and 10 push-ups 10 times a day (10 sets).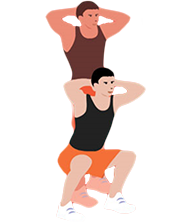 Or
 Perform 10 Squats, 10 Jumping Jacks, and 10 Push-ups before you watch TV, play a video game or get on your mobile device.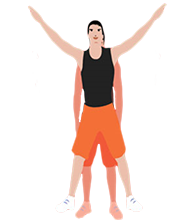 Or
 Perform 10 Squats, 10 Jumping Jacks and 10 Push-ups every time you send your 10th text message, post or read a post on any social media.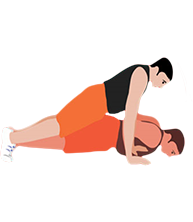 How do you keep your family active?
Leave us a comment. Help us help others!